Peterson Roofing always stays up-to-date with the best ventilation products on the market.  Today, your roof system is not only water-tight, but air-tight as well. This makes ventilation more important than ever.  It is no longer just a roof, it is a roof system.  A properly designed ventilation system must be installed with your new roof system to:
Help shingles and roofing materials last longer.
Validate new shingle warranty.
Help prevent the formation of ice dams in cold climates.
Help prevent condensation & mold.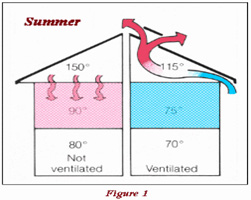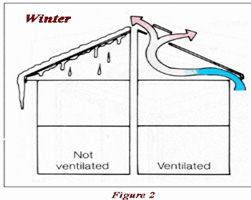 Types of Ventilation:
Attic fans
Ridge Vents
Soffit Vents
E.Z. Flow Gutter Vents
Gable Vents
Vented Nail Base